Glass used in framing
We use two different types of glass in our framing; Conservation Clear Glass and Museum Glass.
Both glass types have a UV (Ultra Violet) coating that offers 99% protection from harmful rays from the sun and from light fixtures. Without this protection your photograph would fade in a short amount of time.
Conservation Clear Glass
Conservation Clear glass provides 99% UV protection and is the standard glass we use for framing small to medium sized photographs. We don't use this glass on larger framed work as it creates too much reflection from such a large sheet of glass hanging on your wall.
• Blocks 99% of UV rays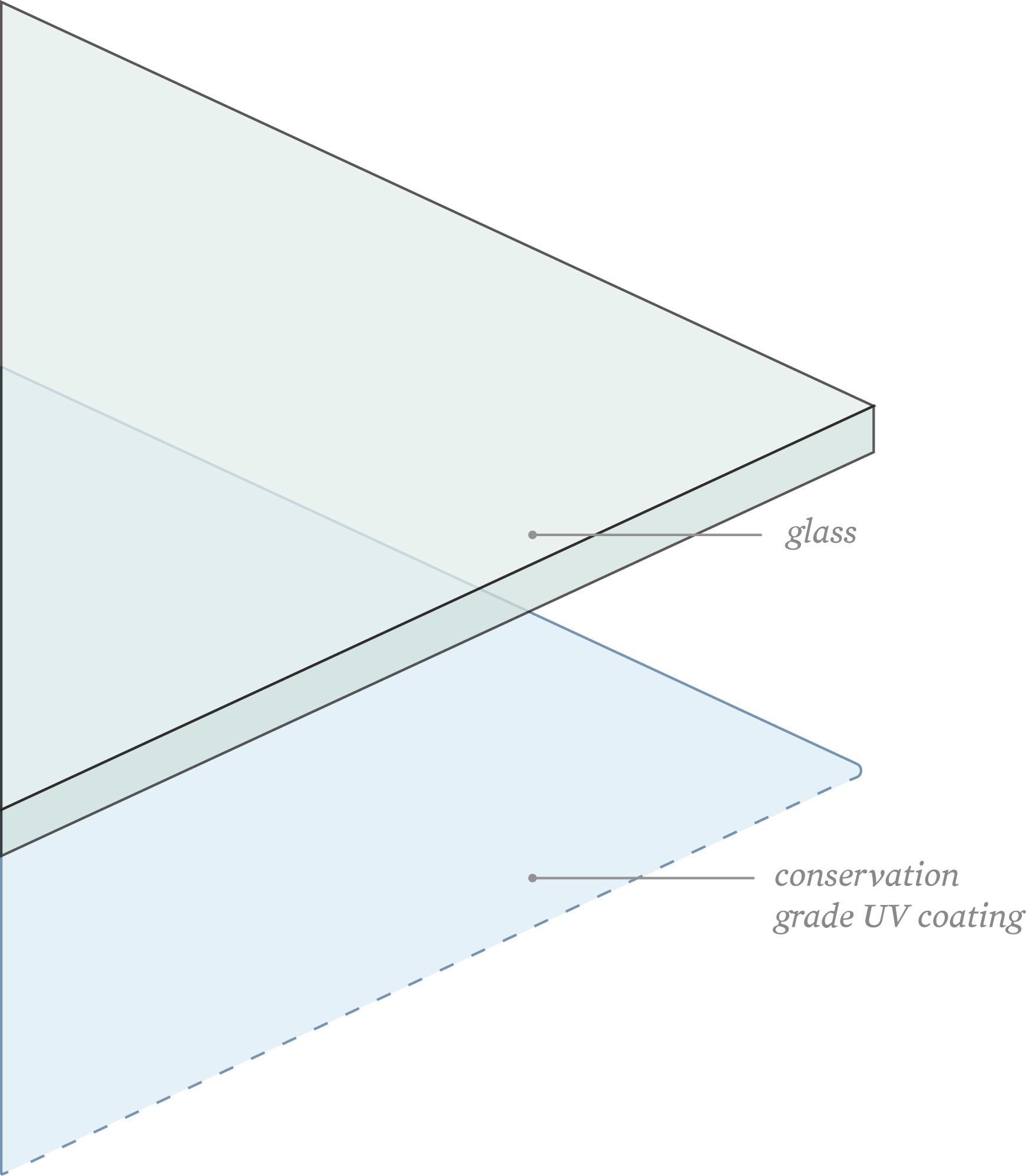 Museum Glass
Museum Glass provides 99% UV protection with the added benefit of virtually eliminating reflections by adding additional optical coatings to the glass. We offer this glass as an upgrade option on small to medium sized framed photographs. On larger framed photographs museum glass is our standard and is included in the price listed. The reason for this is because a larger framed photograph has a larger surface area of glass - so the amount of reflections or glare becomes more of a problem then it does with smaller framed work. Museum glass is also automatically included on all Limited Edition photographs.
Please note if this option is greyed out it is because museum glass is included in the price.
• Blocks 99% of UV rays
• Virtually eliminates reflections
• Optimal light transmission - allows for clearest view of photograph.